Compare Your Lawn Care Options!
Evaluate 8 Options in Cincinnati, Dayton, & N. Kentucky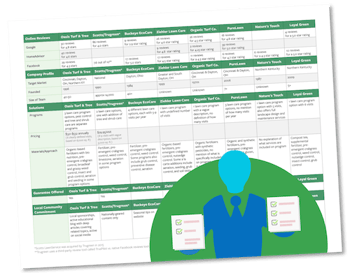 Trying to sort through all the marketing speak, industry lingo, and different packages of local lawn care companies? It can be confusing to fairly compare providers!
That's why we've created this Comparison Chart of 8 Local Lawn Care Options for you. Take a look at these companies side-by-side and make the best choice for you!
This Comparison Chart details:
Which companies are the best rated by local consumers
Details on lawn care pricing
Key differences in lawn care strategies, programs, and products
and more!!!