Lawn Aeration & Seeding Success Checklist
How to Fix Your Lawn to be the Envy of Neighbors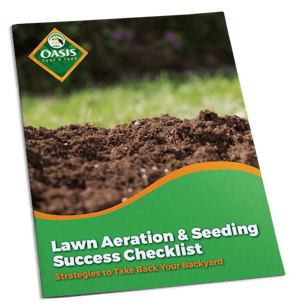 Beautiful lawns don't just happen on their own. Your grass needs some help to fend off weeds and grow into the glorious, green spectacle of envy in your neighborhood.
Even if you manage to nurture your lawn into one you can be proud of, there are still many challenges that can crush this dream, revealing a thin and ugly lawn. This is why aeration and overseeding often becomes part of a proactive plan each year.
This tip sheet will cover:
Steps to take before the service for optimum results
Questions to ask a lawn care company to make sure you're getting the best grass seed and an aeration that is worthwhile
Best practices after this service to develop a beautiful, healthy lawn
and more!!!