Jordan Renick
Licensed Turf & Tree Specialist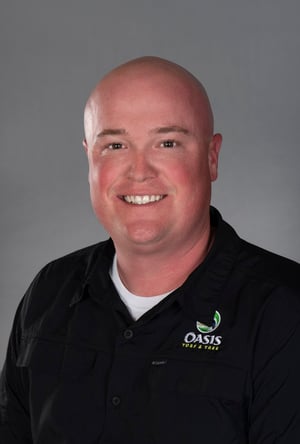 After earning a degree in Turfgrass Management and another in Landscape Horticulture from Cincinnati State, Jordan Renick worked in irrigation for a while. But he says he felt as though he wasn't getting everything that he could out of his education—he really wanted to apply what he'd learned.

That's exactly what made Oasis Turf & Tree so appealing, Jordan says.

"At Oasis, I feel like I have the opportunity to share the knowledge that I learned in school with our customers," he says. "People call in and want answers and I love that I'm able to help them."

Beyond working with customers Jordan says he also loves the team atmosphere at Oasis.

"A lot of companies really push that their culture is so great but it's not," Jordan adds. "But at Oasis, they say they're a family—and they really are. Everyone actually cares about one another. That's pretty rare."

When not at work, Jordan says he'll still do whatever he can to spend time outside. He enjoys duck hunting and spending time watching his daughters play soccer and softball on the weekends.